Gledelig Jul: from Pencil Sketch to Letterpress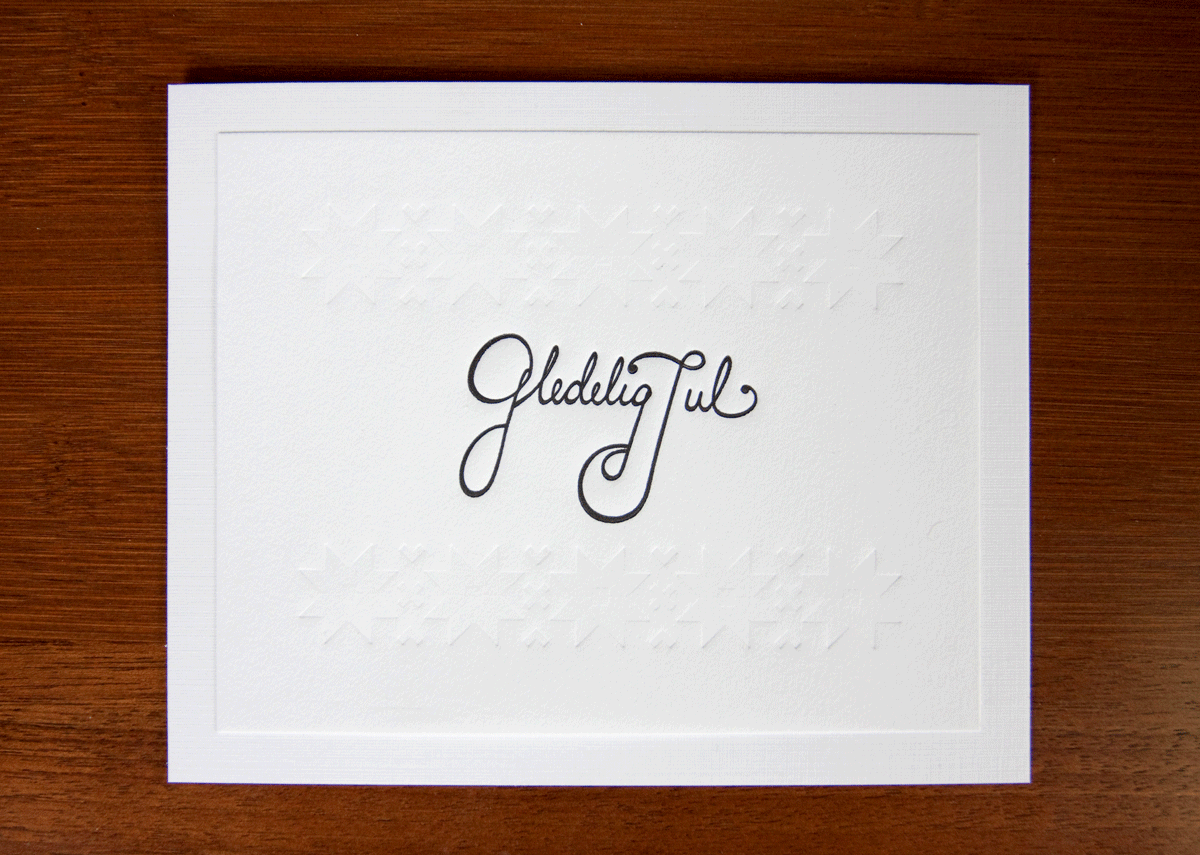 One of my passions as a classically-trained print designer is the process of manually illustrating, printing, and cutting paper works. Gledelig Jul (or "good year"—the equivalent of "Merry Christmas" in Norwegian) is a piece where I practiced the fullest extent of manual processing available to me.
I started out with pencil and paper, sketching out comps of how I wanted to lay out the lettering. Once I settled on a layout, I took a photo and brought it into Illustrator to make a vector version.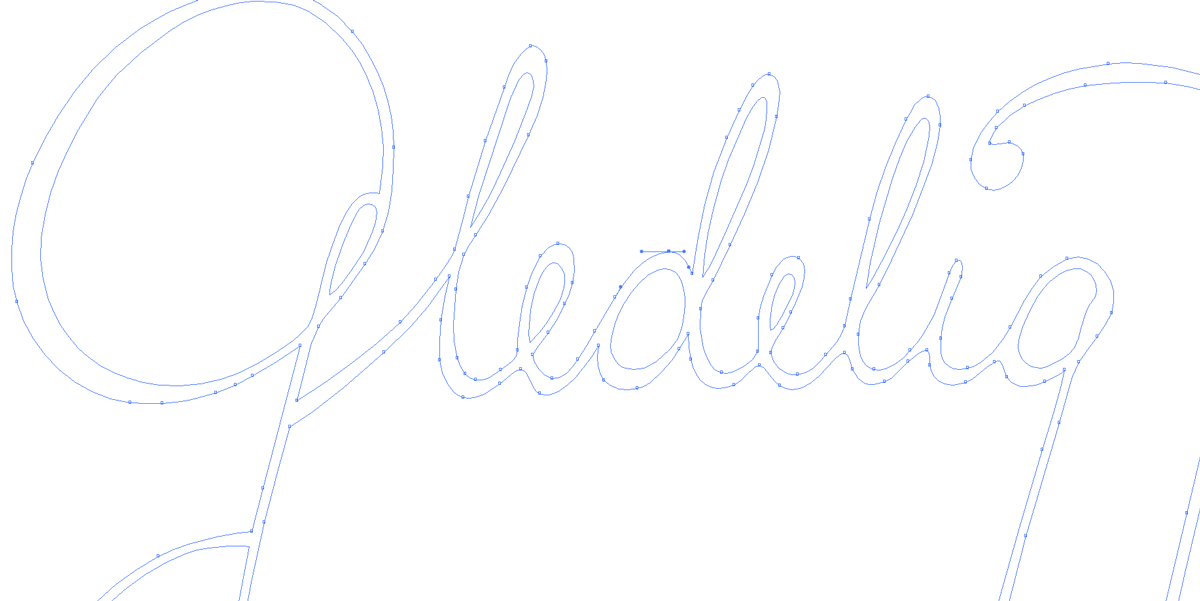 After I finished up vectorizing the lettering, I sent off the file to have printing plates made. I affixed the polymer plate to my type block and locked it up in the chase of my Adana Eight Five, a small, office/home letterpress from the '70s.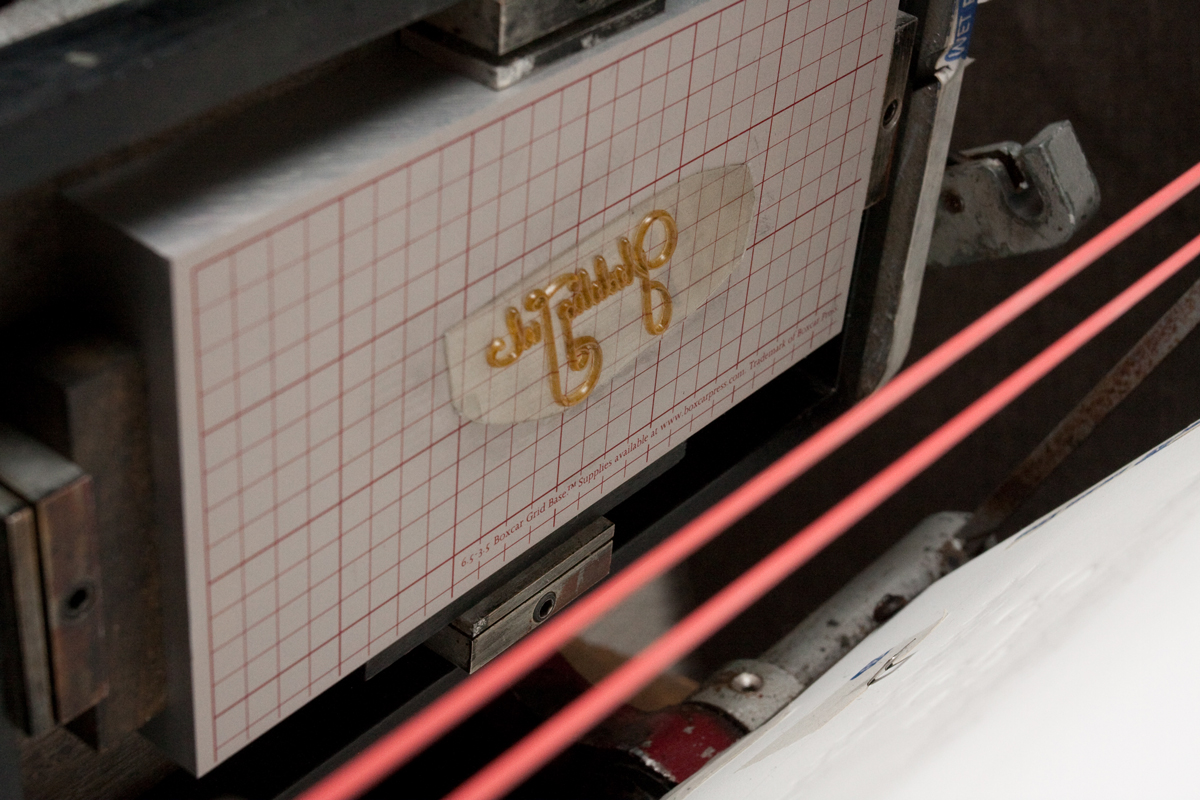 I ran the press twice for each card: one with ink for the lettering, and one without ("blind") for a texture print. Using a high-linen paper helped the cards take the plate's impression, but also lent the cards an old-world, toothy feel. I then hand-mounted each card on a stiffer backing to add some layering and add durability.